Plump cheeks make little kids look extremely adorable, but the effect is not the same on adults. People often have their health judged by their cheeks, as the latter is often referenced to gauge weight.
Losing weight from your cheeks is possible by making some adjustments to your daily diet, cardiovascular exercise, lifting weights and performing some simple cheek exercises.
Eat healthy
It is important to ensure that your daily diet comprises of food that has a high nutritional value. Such food does not only help you in growth, but also plays a key role in keeping you fit instead of depositing unnecessary fat deposits in different parts of your body, including your cheeks. Give preference to food such as fruits, vegetables, low-fat dairy products, fish, nuts, beans and seeds.
Removed bad food from your diet
Foods that are deep-fried, refined, processed, or has a high amount of saturated fat may taste good, but they are the biggest enemy of people who are looking to shed some pounds off their body. Your physician may have advised you again them many times, but if you have been ignoring his word until now, it is time to become a bit more obedient. Avoid junk food, fast food, cookies, candy, doughnuts, fizzy drinks, alcohol and pastries as much as you possibly can.
Drink plenty of water
Drinking lots of water is extremely important because of the many benefits that it provides for your body. It not only serves to keep you hydrated, but also helps in burning calories, metabolising the by-products of fat and removing impurities from your body.
Do cardiovascular exercise
Activities such as brisk walk, jogging, climbing, riding a bike, etc. all serve to increase the metabolism of your body as they demand extra energy from your body. This increased demand for energy is met by burning calories and stored fats. Your heart rate also increases, which improves the metabolism even more.
Lift weights
Weight lifting is an extremely effective way to lose extra fat as it speeds up metabolism. Be sure to put pressure on different muscle groups instead of simply focusing one or two.
Exercise your cheeks by sucking them in
With your lips closed, open your jaw. Now suck your cheeks in and hold them that way for a minimum of 10 seconds before releasing them. Repeat this 10-15 times. It is recommended to do them in sets of 10.
Exercise your cheeks by using air
With your lips closed, fill the back of your upper lip with air breathed in through your nose. Hold it there for 10 seconds before forcing it to your left cheek. Afterwards, transfer the air to your right cheek. Release the air and then start all over again.
Exercise your cheeks by smiling
Smile with your lips closed and then pucker your lips. Keep going back and forth for a minimum of 10 repetitions.
Publicat de

Channel 4NY
la 04:38
0 comentarii

marți, 3 martie 2015
Sure, you can lose weight following a
strict diet
, but the research shows you'll
gain it all back
(and more). Read this page and you'll discover how you can
indulge in delicious desserts
like those pictured above that will help you
lose weight
AND
keep it off
better than "deprivation dieting"… Not to mention it's a lot more yummy and fun!
Publicat de

Channel 4NY
la 12:37
0 comentarii

S
ee, when businesses hear the word "wedding" they see the money signs $$$.
Everything seems more expensive for a wedding...
Cakes cost 10 times the price... When it's for a wedding.
Hair costs 4 times the price of a top salon... When it's for a wedding.
Food for the wedding can cost 4 times what it usually does.... When it's for a wedding.
And the list goes on...
See, businesses are used to ripping people off on their big day, because they KNOW people will pay it... It's their big day.
But there's REALLY no need to OVERPAY for your wedding... you can get the same quality without the over-inflated prices if you know where to go, and what to do... and that's what this page is all about.
I'm going to show you how you can have a MORE impressive wedding, something that can equal the rich and famous people's weddings at a FRACTION of the cost... In fact, I'm that certain I can help you, I'll put MY money where my mouth is.
Publicat de

Channel 4NY
la 12:18
0 comentarii

Publicat de

Channel 4NY
la 12:06
0 comentarii

Every woman think about how to get nails look strong, healthy and beautiful, you think that it is not so easy and takes a long time; but now it came easy to make your nails look beautiful. You should cut your nails after taking your shower or after soaking them for sometime into water to be easy to trim without cracking. If your skin is dry and cracking, so you have to put cuticle oil on it after every shower and it will get healed.
Your nails get cracked from many reasons such as in winter it become weak and cracked because the changes of temperature as indoor warm air and outdoor is freezing, so this so easily can make it broken and weak. The second reason is washing dishes which is one of the worst activity to your nails and you can overcome this by wearing gloves.
Your nails are like your skin need to care for it, your nails can get dry just as your skin and this problem can be solved by using nails moisturizer like using face moisturizer to get a beautiful and soft skin. The nails moisturizer plays the same role of face moisturizer in caring.
Every woman know that there is no nails polish last, but removing it can harm your nails, so you should to take some rest of polishing your nails all the time. Look for oils and lotions which contain urea to make your nails soft. You can soak your nails in warm water to 10 minutes then put lotions or oil on it and wear a cotton glove to one hour at least and you will see the result.
Publicat de

Channel 4NY
la 06:21
0 comentarii

Serves 4.
Vegetables
1 large eggplant
1 onion, sliced
2 bell peppers, julienne cut
2 tomatoes, sliced
12 mushrooms, sliced
1/2 cup red or white wine
4 tablespoons balsamic vinegar
3 cloves garlic, minced
2 teaspoons oregano
2 teaspoons basil
Aioli (optional)
3 tablespoons nonfat mayonnaise
1 tablespoon whole-grain mustard
1 teaspoon lemon juice
1/2 teaspoon chopped garlic
1 tablespoon chopped basil
1/4 teaspoon freshly ground black pepper
1 pinch cayenne pepper
Sandwich
8 slices whole-wheat or sourdough bread
8 leaves arugula
4 tablespoons grated nonfat mozzarella cheese (optional)
Slice eggplant and soak in salted water for 30 minutes, then drain.
Meanwhile, preheat oven to 400 degrees F. Arrange eggplant, sliced onions, pepper, tomatoes
and mushrooms in baking pan. Pour wine and balsamic vinegar over vegetables, add seasonings
and stir. Roast at 400 degrees F or until soft.
Combine ingredients for aioli, if using. Spread aioli on bread slices. Place arugula and roasted
vegetables on bread, and serve.
Publicat de

Channel 4NY
la 03:48
0 comentarii

luni, 2 martie 2015
T-STRAPS
RAIN BOOTS
CAGED HEELS
MULES
LEOPARD PRINT
NEW UGLY SANDALS
BOWS
CUT-OUT BOOTIES
WHITE SNEAKERS
GLADIATORS
FLATFORMS
LUCITE
POINTED-TOE FLATS
Publicat de

Channel 4NY
la 09:56
0 comentarii

Some people try losing weight through diets, others want to exercise and then there are the ones who require medical help such as pills, capsules and other artificial ingredients. However, the best way to lose weight is through maintaining a balanced diet and exercising on a daily basis. It's true that there are certain plants which can help you in losing weight faster. Here is a list of such plants which you can prepare in different ways and they will help you in losing weight faster.
Hibiscus Flower
There are several commercial products that use hibiscus flower as a supplement for weight loss. The hibiscus helps you lose weight in two ways. First, it acts as a laxative, which means that it increases the quantity of urine. Result? Well, this helps your body lose excess water stored inside it. This eventually makes you look thinner. Secondly, it also reduces the amount of fat that your body absorbs.
Acai Juice
Acai berries are not only helpful for weight loss; in fact, it is also an extremely amazing anti-aging agent. Full of antioxidants, acai berries provide the body with vitamins and minerals which are necessary for everyone. Once you intake acai berries, your energy levels remain high while you shed off a few extra pounds. However, acai comes with its own disadvantage: the strong after taste.
Coconut Oil
Coconut oil is 92% saturated fat and is full of fatty acids such as lauric, stearic acids and others. While some claim that it only boosts energy levels, recent studies suggest that once you intake coconut oil, you get full easily and in return you tend to eat less.
Raw Vegetables
People tend to turn to vegetables once they start gaining weight. Veggies are the best way to lose weight in the most natural way possible. There are certain vegetables which actually help in losing weight faster. This is why every doctor advises you to eat your greens and avoid meat on a daily basis. It's not necessary that you follow a diet that strictly asks you to only eat vegetables, but you should at least increase your daily intake of vegetables.
Cactus Salad
Salads are not only easy to make, since they are quite light, people tend to like them during snack
times. Cactus Salad is quite famous for its qualities such as acting as a catalyst in
weight-loss. There is not a single ingredient in this salad that will make you gain weight.
Publicat de

Channel 4NY
la 09:31
0 comentarii

What you need:
4 medium potatoes (any kind you want... sweet, yellow gold)

1 tablespoon vegan butter, melted

1 teaspoon olive oil

1 teaspoon finely chopped fresh thyme leaves

1 garlic clove, finely grated on a microplane

Kosher salt and freshly ground black pepper
Any dipping sauce of your choice or:
1/3 cup vegan yogurt
1 scallion, white and green parts chopped
1. Preheat the oven to 425 degrees F. Line a baking sheet with aluminum foil.
2. Make a series of 1/8-inch slices along each potato, slicing 2/3 of the way through.
3. Stir together the butter, oil, thyme, garlic, 1/4 teaspoon salt and 1/4 teaspoon pepper in a small bowl. Rub the potatoes all over with the mixture, getting in between the slices.
4. Place on the baking sheet and roast until the center of the potatoes are tender and the outside is crisp, 50 minutes to 1 hour. Halfway through the roasting time, remove the potatoes from the oven and run a fork gently across the tops of the potatoes, using light pressure, to fan the slices and separate them from one another.
Optional dipping sauce: stir the yogurt and scallions with a pinch salt and a pinch pepper.
Publicat de

Channel 4NY
la 08:15
0 comentarii

Ingredients:
3 to 5 garlic cloves
2 anchovy fillets
1 oz lemon juice
1/2 tsp salt
2 oz olive oil
Dash or two of Worchestershire Sauce
1/4 to 1/2 tsp sugar
1 egg yolk
pepper
1/2 to 1 cup croutons
3 strips crispy bacon, crushed
Leaves of Romaine lettuce
grated Parmesan cheese
Preparation
:
Crush the garlic with salt in a bowl. Add and crush the anchovies.
Mix everything together, then sprinkle with grated Parmesan cheese.
Publicat de

Channel 4NY
la 08:02
0 comentarii

Women always want to make their nails look pretty and fun. So they need to go to nail salons every month. All kinds of nail art kits and plenty of decorations will do them a great favor. Some women may like the classic style, while others may want to make their nails look lovely and cute. If you are the one who like the classic style, then the red nails will be your perfect option for you. Today, let's take a look at 16 bloody hot red nails with our fabulous pictures below!
Red nails look so shiny and beautiful compared with other colored nails. You can wear red nails in almost every occasion, especially for an evening or a party. I bet your dress will look more glamorous with our bloody hot red nails. If you want to make your red nails look more special, you can incorporate different patterns like polka dots or strips into your red nail designs, as well as some glitters and gem stones.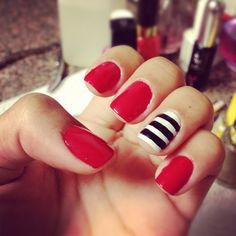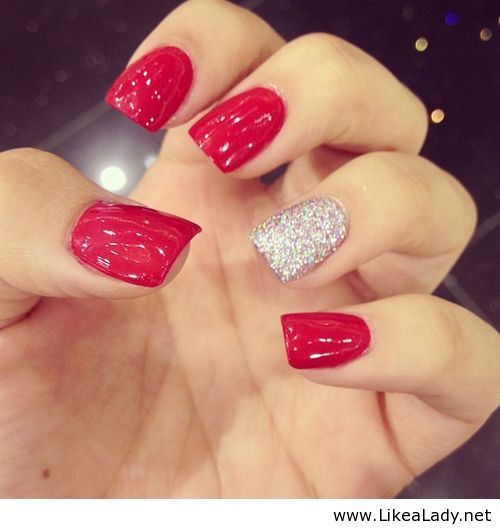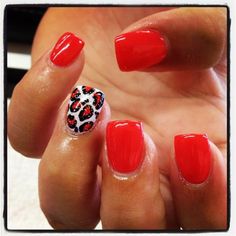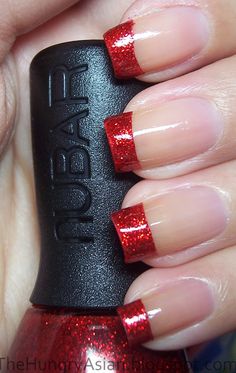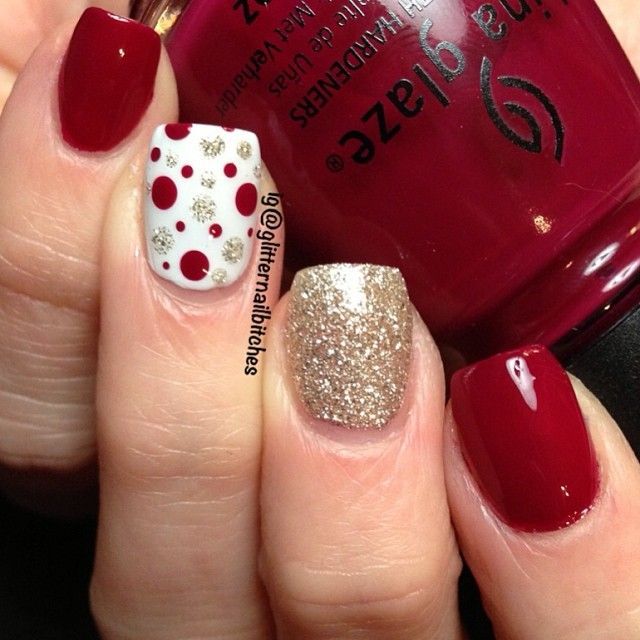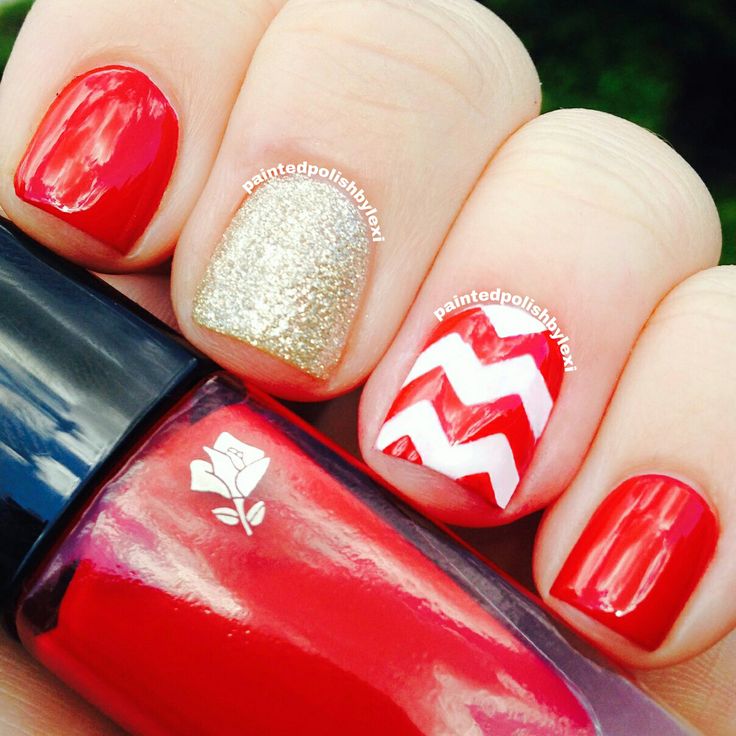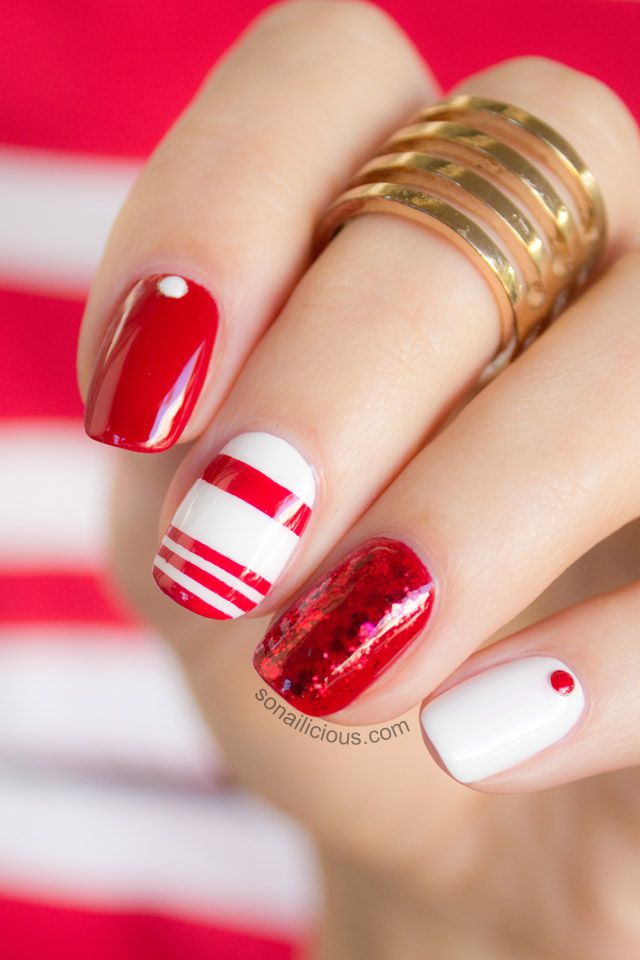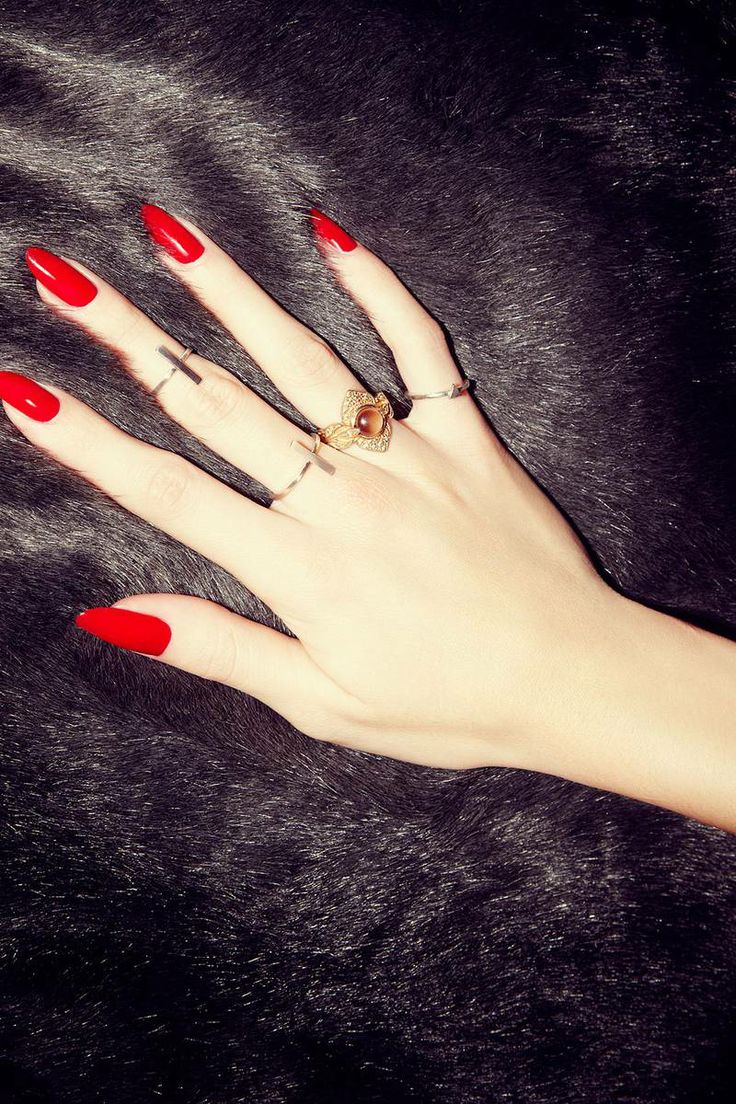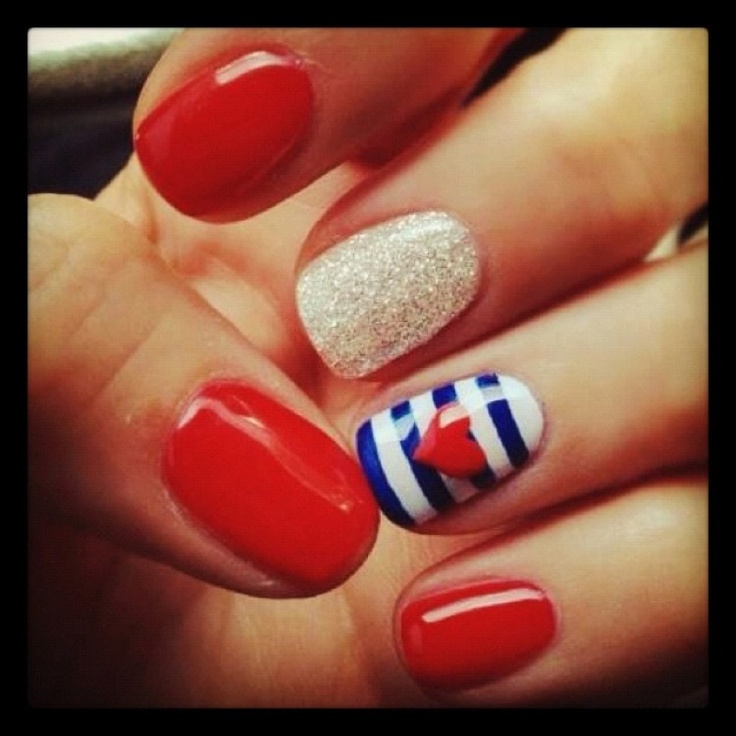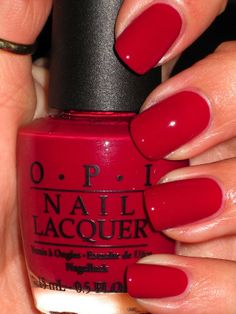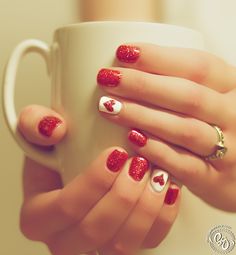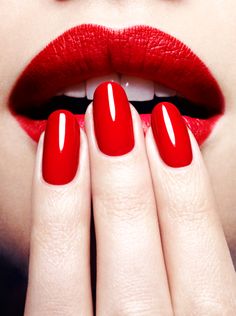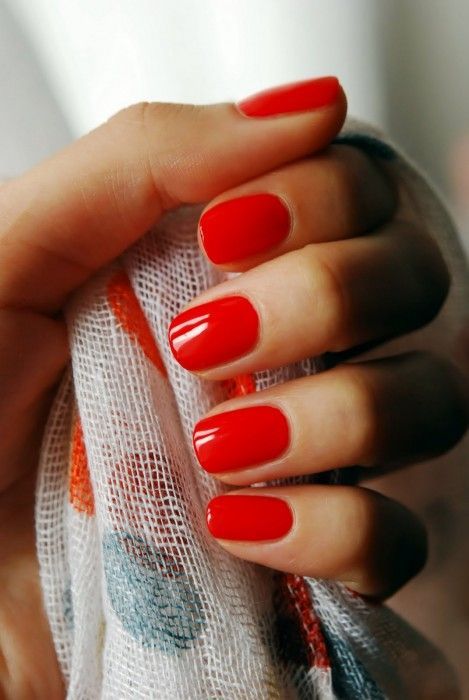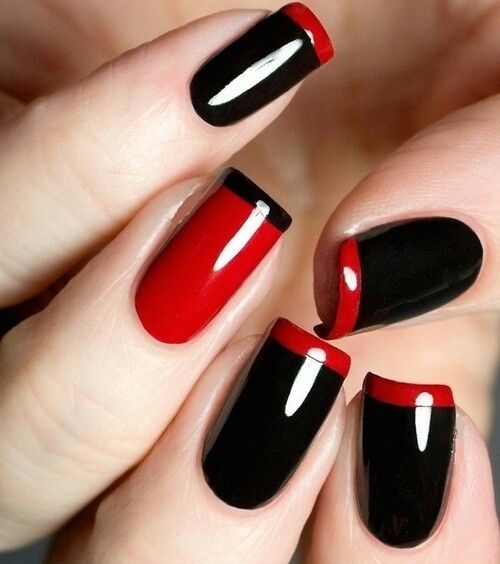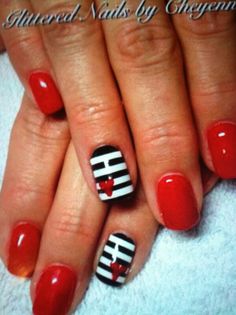 Publicat de

Channel 4NY
la 07:43
0 comentarii

The common procedure for improving double chin is chin liposuction. Chin liposuction aims to emphasize the line of the lower jaw. However one of the complications of chin liposuction is a rake like scar, especially noted when the person tips his/her head back. So before you spend money on this expensive and drastic procedure, you can try to do double chin exercises that can also be effective in emphasizing your lower jaw and chin.
What are the reasons for a double chin?
There are several factors that can contribute to the formation of double chin. It is mostly because of too much weight gain and inactive lifestyle, but also as we get older, the skin loses its elasticity which leads to skin sagging. Also muscles that are not used frequently lose their tone, including the platysma muscle that runs down from your jaw along your neck. In addition, losing a large amount of weight can create loose skin around the neck area.
The daily double chin exercises help tighten, tone and build up the platysma muscle, as well as other muscles around the area. After doing these exercises for a while, you will build up these muscles, and you will need less time to maintain it, as it's easier to maintain a muscle than to build it.
Double chin exercises
Here are some exercises that will help you to get rid of double chin. Remember that you need to do them on a regular basis for the best results.
1. Open your mouth – One effective exercise is to open your mouth as wide as you can and stick your tongue out as far as you can, trying to touch your chin with your tongue. Hold for 10 counts and repeat 10 times. When you do this exercise, you will feel that your chin and neck muscles are tightening.
2. Hanging head – lie on a bed or sofa with your head hanging over the edge. Lift your chin towards your chest. Hold the contraction for 10 counts and then slowly lower your head to the starting position. Repeat 10 times then relax.
3. Chin lifts – this exercise helps to strengthen and tighten the muscles in your face and neck. Stand with your back and neck straight. Raise your chin toward the ceiling and purse your lips in an exaggerated kissing position and hold for a count of 10 seconds. Repeat 10 times.
4. Roll your neck – Stand with your spine upright. Turn your head to the side so that your chin is parallel to your shoulder. Your eyes should be looking off to the side, too. Slowly roll your head downward, then up to the other side. Repeat 10 times.
5. Platysma exercise – this exercise works on the muscle that runs down from your jaw along your neck and is called platysma. Stand with your neck erect. Tighten the tendons in your jaw by pulling your lips up over your teeth and turning the corners of your mouth downward, almost as if you were frowning. Hold for 10 seconds, then relax. Repeat the exercise 10 times.
6. The tennis ball exercise – Place a tennis ball against your throat and hold it there with your chin. Press your chin against the ball tightly, then slightly release. Repeat 10 times.
Publicat de

Channel 4NY
la 07:32
0 comentarii